Engage Your Employees for Better Outcomes
Stress and burnout levels are high and the overall engagement of many employees is alarmingly low. Every organization is thinking about its employees and how they can maintain or improve engagement in a post pandemic world. People Stretch Solutions is your partner in nurturing one of the most important resources your organization has. By establishing and increasing employee commitment, motivation, loyalty and trust we create an environment that strengthens employee engagement.
People Stretch Solutions partners with leadership to develop strategic employee engagement initiatives by utilizing data, providing resources, communicating often, and soliciting buy-in. Employee engagement is a result of effective communication and culture, not a one time activity.
Better Employment Engagement Means
With the significant investment of acquiring staff, retention efforts have a growing emphasis in today's workplace.  People Stretch can aid organizations in developing effective Performance Management practices giving insight into productivity, provide data for succession planning, and motivate employee engagement.  Effective Performance management requires:
Per Heraclitus, "The only constant in life is change." and we aim to assist your organization through change by utilizing best practices and meeting your organization and its people where they are and managing change in a way that makes it as easy to adopt and absorb as possible. People Stretch will aid you in viewing change management as an ongoing strategy that is needed and not just a spot in time occurrence.  Elements of this strategy include the following:
At People Stretch Solutions, we are fans of the ADKAR methodology of Change Management.  It stands for Awareness, Desire, Knowledge, Ability, and Reinforcement, which are the five elements that people need to successfully change their behavior and adopt new ways of working. The ADKAR model can help you assess the readiness and resistance of your employees, design and deliver effective communication and training programs, and sustain the change outcomes over time.
People Stretch Solutions supports companies in being intentional about nurturing their culture.  An organization's mission, vision and values lay the foundation for their company's culture.  It is important for a company to be intentional about how to preserve it in moments of growth and/or organizational uncertainty.
This culture is further built through the establishment of norms and competencies.  We believe that like a garden, culture needs to be tended to at all times at some level.
In addition to providing services regarding employee engagement, People Stretch Solutions is also positioned to solve many of the highest level HR problems that exist in companies today.  People Stretch provides strategic support with a customized approach. While not every company needs an HR Departament, but every company does need to focus on the HR function. This comes from having staff with Some of the areas/offerings that we will be providing direct service in include the following:
People Stretch Solutions assists organizations with improving the structure and process of their human resources function to assure that there is alignment with business objectives, values, etc. and that policy and process are optimally efficient and effective.  Areas of focus for this practice include:
Talent Acquisition and Onboarding
To stay healthy, thrive and grow their business, organizations need to have a talent acquisition and onboarding engine that produces consistent results.  People Stretch will assess and help you address gaps in this system to drive success from the moment someone clicks "Apply" to reaching their 90 day hiring milestone.
CHRO - Fractional Advisory
Most organizations' strategic human resource capacity is limited and "spread thin".  People Stretch Solutions can provide advisory services in this area to help cover the gap to assist your organization to make better decisions and get more done in this area.  These experienced HR leaders can support you on a part time basis at a cost effective rate. with experience in numerous industries, for and not for profit, international and domestic.  In addition, you can leverage their network of HR and other employment related professionals.

The following are key areas of focus:
Why People Stretch for Employee Engagement
With over 40 years of leadership experience solving complex people problems, the People Stretch Solution Employee Engagement practice is helping organizations address problems with insight and proven solutions.  This experience is diverse across different size organizations from start-up to Enterprise, across a broad set of industries like non-profit, technology, financial services, healthcare, professional services, and manufacturing.  Our delivery experience ranges from phased projects to Enterprise wide roll outs, so no project is too small or too large.
Performance review as a service is the first of its kind to address a market problem with a creative solution.  People Stretch Solution's unique approach to solving complex problems simplifies a process that is often associated with frustration around the amount of time required versus the benefit it provides the organization.  The solution helps our clients simplify the process, leverage technology, provide timely training, and provide support during the 12 month performance cycle with intermittent program check-ins and support.
Critical Organizational Support Areas
Whether an organization is struggling to hire, onboard or retain employees, PSS helps leaders address critical pain points associated with people and the HR part of your organization based on the breadth of complex areas PSS supports in a holistic way.  We advise you on the strategy to drive success and then help you implement the solution in the specific area.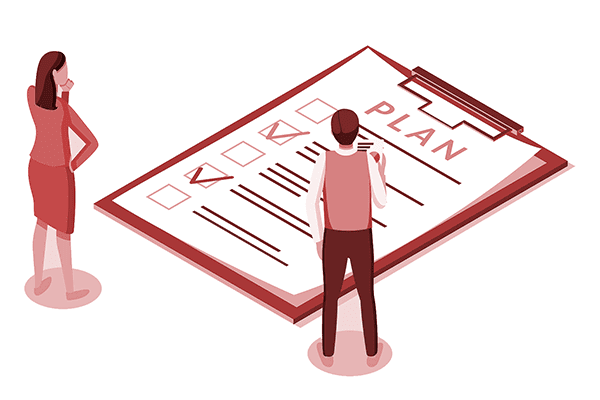 If you have any questions, order a free conversation with our consultant.
Check out some of our suggested reading. These books are the ones our members found most useful.