Pull Up To the OKR Drive-Thru
Get better results from our expert advice
Live Webinar on March 16, 2023
4PM ET / 1PM PT
First come, first serve. Save your spot!
The Q1 OKR cycle is almost over, how are you feeling about your results and the strength of your program?
We've served up over 10,000 hours of OKR consulting, and now we're ready to serve you.
March 16 at 4pm ET / 1pm PT will be the grand opening of our OKR Drive-Thru, where you can stop in and get your OKR questions answered during an interactive session.
No need to grab those car keys, this is a Microsoft Teams meeting – your smiling face on a camera encouraged – where you can ask, get your questions answered, and listen in to others.
Why a DriveThru?
Our inspiration is the fine people at our client: Inspire Brands.
Who doesn't love pulling up to a window at Dunkin', Sonic, or Arby's and getting what you want? Maybe you need answers to questions like:
How do I get my C-Suite Colleagues interested in OKRs?
How can I get better team alignment on my OKRs?
Should Top-level OKRs and Team/Department OKRs have the same cadence?
How tightly should department OKRs ladder to enterprise OKRs?
We'll answer questions in the order we receive them, so register now with your OKR questions.
Alex Bartholomaus, CEO, People Stretch Solutions
Alex P. Bartholomaus is President and CEO of People Stretch Solutions, a Washington DC based management consulting firm specializing in revenue growth consulting and scaling organizations. Over the last half-decade, Alex has helped over 65 companies implement successful OKRs, to the tune of half a billion+ in added shareholders value.
He is a published author and professional speaker on the topic of OKRs, Sales Effectiveness, Elite Business Performance and Emotional Intelligence. Alex specializes in helping CEO's understand why or why not their people are performing and how to nurture elite executive performances. He accomplishes this with the help of innovative online assessments and a methodology that draws on psychology, behavior and emotional intelligence.
Objectives and key results (OKRs) is a goal setting framework used by growth-oriented organizations to define measurable goals and track their outcomes. Organizations like Google and Intel have used OKRs for years to help them achieve and maintain market dominance.
OKRs provide individuals, teams, and organizations with a holistic view of the mission and vision, while encouraging communication around shared objectives. In a nutshell, a properly planned, implemented, and tracked implementation of OKRs applies strategy to day-to-day tactics.
Frameworks like OKRs are useful – but to be a game changer, an OKR program requires a specific, actionable layer of tactics that help create the most impact on strategic objectives.
Our Clients are in Growth Mode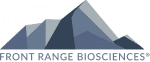 Live Webinar on March 16, 2023
4PM ET / 1PM PT