Make Your Cross-Functional
Dream Teams a Reality
OKRs solve stubborn collaboration challenges
Live Webinar on April 26, 2023
3PM Eastern / Noon Pacific
Even the best intentions often turn into cross-functional disasters.
Big initiatives require star players from the entire organization. But even then, over 75% of strategic pushes fail because collaboration between key departments, whether it's finance and HR, or marketing and IT, is plagued by dysfunction.
Even with the best people across all teams, why do projects fail?
The "doom loop" is real, but it's not unsolvable. Join us in our upcoming webinar to understand how Objectives and Key Results (OKR) puts organizations on a better path.
We'd love for you to attend, but if you're not able to, a recording will be available for all registrants.
Hosted by Alex Bartholomaus,
OKR Authority
Our presenter is Alex Bartholomaus, CEO of People Stretch Solutions, a DC-based management consulting firm specializing in revenue growth strategies and scaling organizations. He and the People Stretch team have helped 65+ companies grow over half a billion in shareholder value over the last five years.
Special Guest - Jessica Kraxberger,
OKR Program Manager at Jackson & Coker
Joining us for this webinar will be a rock-star OKR champion, Jessica Kraxberger from Jackson & Coker, a leader in healthcare staffing. As the OKR Program Manager, Jessica is responsible for overseeing all operational aspects of the organization's OKR program. She also ensures OKRs are met and aligned with organizational objectives.
Overcome persistent dysfunction and achieve:
Objectives and key results (OKRs) is a goal setting framework used by growth-oriented organizations to define measurable goals and track their outcomes. Organizations like Google and Intel have used OKRs for years to help them achieve and maintain market dominance.
OKRs provide individuals, teams, and organizations with a holistic view of the mission and vision, while encouraging communication around shared objectives. In a nutshell, a properly planned, implemented, and tracked implementation of OKRs applies strategy to day-to-day tactics.
Frameworks like OKRs are useful – but to be a game changer, an OKR program requires a specific, actionable layer of tactics that help create the most impact on strategic objectives.
Our Clients Are in Growth Mode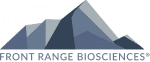 Live Webinar on April 26, 2023
3PM Eastern / Noon Pacific