Why Is Leadership Accountability So Hard?
Enhance your management and motivation skills at one of our no-cost virtual workshops for executives
on September 20th and 21st
Get more productivity in Q4 and beyond! 

When people and teams don't deliver what you expect, what do you do?  
Emotions run hot when people miss the mark. It could be a blown deadline, what they should have delivered, and how they made it happen. Some execs think a stern one-on-one or tense team meeting is a good reset, but true leaders know better.
There's a way to energize people and make them wholeheartedly committed to your strategic goals.
Join us in one of our live accountability work sessions to understand how to better motivate people.
Hosted by the Leadership Experts at People Stretch Solutions
Working closely with corporate leaders over the last 10 years, our team has helped realize over $1 billion in stakeholder value.  We spot challenges that prevent organizations from holding teams accountable and then give executives the tools to overcome them.
During each of the four sessions available, one of our expert leadership coaches will help attendees learn how to best harness the power of accountability and its role in team success.  You'll then get some time in breakout sessions to work on your leadership skills.  Learn more about our experts below.
September 20th at 12 pm ET
Alex is a published author and professional speaker on the topic of Leadership, Elite Business Performance and Emotional Intelligence. He specializes in helping CEO's understand why or why not their people are performing and how to nurture top-tier executive performances.
Alex published Endurance Executive – A CEO's Perspective on the Marathon of Elite Business Performance in 2016. He has spoken to small to midsize companies on Leadership, Strategic Management Frameworks like OKRs, and Emotional Intelligence and their development on a corporate and personal basis.
He is also a Certified Professional Behavioral Analyst, Values Analyst, and OKR Architect. 
September 20th at 3 pm ET
Larry is passionate about developing leaders and teams towards transformation and growth. With a coaching mindset grounded in the fundamentals of leadership, Larry specializes in catapulting emerging and already accomplished leaders and their teams to the next level of personal and professional growth.
Larry is focused on training and developing leaders through his company, Azimuth Consulting, LLC. Larry works one-on-one with leaders at all organizational levels and teams to build a culture of leadership growth and success.
September 21st at 1 pm ET
Nhat Pham is a Marketing and Business Strategist, Speaker, and Author who helps you clarify your vision, build your story, and bridge the gap from strategy to success. From Fortune 500 companies to fast growth startups, Nhat has worked with organizations, entrepreneurs, and companies to grow, develop business & get results through consultation, strategy, and execution. Nhat is a regular speaker on the topics of building your brand story, business growth, and strategy execution.

Nhat delivers keynote presentations to organizations and trains salespeople, executives, entrepreneurs, and speakers on how to leverage the power of storytelling, OKRs, and strategy execution.
September 21st at 4 pm ET
Robert offers leadership perspectives derived from experiences as a Partner at a global technology consulting firm, a Vice President at a Fortune 1000 information solutions company, an executive in a global public-sector services firm, and a technology leader in trail-blazing high-tech startups.

Robert has expertise leading multiple functions, including strategy, product management, product development, architecture, sales, operations, services, presales, and information technology. Award-winning initiative-taker; honored for exceptional performance, including formal recognition from a President, Senate majority leader, and multiple CEOs. Robert's background includes diverse industry experiences across Government, Fin Services, Healthcare, and Telecom.
Learn How to Improve Accountability and Performance
Our Clients are in Growth Mode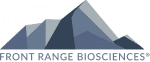 Live Q/A Sessions in September