Accelerating Growth in 2022: A Tech CEO's Perspective on Leveraging OKRs
Find out what happened to focus and accountability when a CEO went all-in on OKRs
Join Alex Bartholomause with his guest, Ventera CEO Robert Acosta, in this webinar to hear the results he's achieving now that his tech company fully embraced the OKR framework.
At the midpoint of 2022 any company that isn't 100% on track to reach their objectives starts to wonder:
How can my team get more focused, aligned, and operating efficiently?
How do I foster a greater sense of connection to drive accountability in a positive way?
What's it going to take to make this year exceed expectations?
Robert Acosta and Alex Bartholomaus will answer these questions and more in their detailed discussion of how the OKR framework functions inside growing enterprises.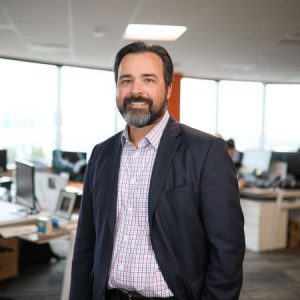 Alex Bartholomaus, CEO, People Stretch Solutions
Alex P. Bartholomaus is President and CEO of People Stretch Solutions, a Washington DC based management consulting firm specializing in revenue growth consulting and scaling organizations. He is a published author and professional speaker on the topic of OKRs, Sales Effectiveness, Elite Business Performance and Emotional Intelligence. Alex specializes in helping CEO's understand why or why not their people are performing and how to nurture elite executive performances. He accomplishes this with the help of innovative online assessments and a methodology that draws on psychology, behavior and emotional intelligence.
Robert Acosta CEO, Ventera
A visionary leader with an entrepreneurial spirit, Robert founded Ventera in 1996 with the goal of creating a company where outstanding people want to work hard and succeed together for the long run. Robert sets the tone for the company's culture, stressing trusted relationships with customers, taking care of employees, serving the community, and consistently doing the right thing. "People first" is at the core of every decision he makes. Robert received a BA in Economics from the University of Virginia and an MBA from George Mason University. 
More About OKRs and
Why You Should Attend
Objectives and key results (OKRs) is a goal setting framework used by growth-oriented organizations to define measurable goals and track their outcomes. Organizations like Google and Intel have used OKRs for years to help them achieve and maintain market dominance.
OKRs provide individuals, teams, and organizations with a holistic view of the mission and vision, while encouraging communication around shared objectives. In a nutshell, a properly planned, implemented, and tracked implementation of OKRs applies strategy to day-to-day tactics.
Frameworks like OKRs are useful – but to be a game changer, an OKR program requires a specific, actionable layer of tactics that help create the most impact on strategic objectives.
This webinar will give attendees a view from the top, both from the CEO a consultancy with hundreds of employees and from a CEO who has engaged 100+ companies to create over $1B in business value.