Stop Stumbling Over Accountability
OKRs will shift that mindset and get better performance
Live Webinar on February 15, 2023
1PM Pacific / 4PM Eastern
Great management is a balancing act.


Too many people trip over accountability.
Give teams too much autonomy and the wheels can fly off. Tilt too far in the other direction and micromanagement may kill morale and stifle your star performers.
There's a way to energize people and make them wholeheartedly committed to your strategic goals.
Join us in our upcoming webinar to understand how Objectives and Key Results (OKR) achieves just that.
Hosted by Alex Bartholomaus,
OKR Authority
Our presenter is Alex Bartholomaus, CEO of People Stretch Solutions, a DC-based management consulting firm specializing in revenue growth strategies and scaling organizations. He and the People Stretch team have helped 65+ companies grow over half a billion in shareholder value over the last five years.
Learn How to Improve Accountability and Performance
Objectives and key results (OKRs) is a goal setting framework used by growth-oriented organizations to define measurable goals and track their outcomes. Organizations like Google and Intel have used OKRs for years to help them achieve and maintain market dominance.
OKRs provide individuals, teams, and organizations with a holistic view of the mission and vision, while encouraging communication around shared objectives. In a nutshell, a properly planned, implemented, and tracked implementation of OKRs applies strategy to day-to-day tactics.
Frameworks like OKRs are useful – but to be a game changer, an OKR program requires a specific, actionable layer of tactics that help create the most impact on strategic objectives.
Our Clients are in Growth Mode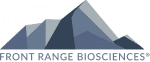 Live Webinar on February 15, 2023
1PM Pacific / 4PM Eastern