Advanced OKR Writing for Leaders Workshop
Live Workshop on July 12, 2023 3PM Eastern / 12PM Pacific
Get better at writing OKRs in this live session
The science and art of writing OKRs is only practiced four times a year. Many leaders are new to this exercise, out of practice, or feel like they never mastered it. This is why we host this 90-minute advanced Writing OKRs Workshop.  You'll sit down with your executive peers and learn exactly how to set up OKRs, from concept to buy-in, to 1-on-1 team discussions, to dealing with detractors.
If you want sustainable growth with OKRs, you need advice from someone with the reps.  Join us for this 90 minute, no-cost session.
*Please note that there's a 2 seats per company limit for this live workshop.
Hosted by Alex Bartholomaus,
OKR Authority
Our presenter is Alex Bartholomaus, CEO of People Stretch Solutions, a DC-based management consulting firm specializing in revenue growth strategies and scaling organizations. He and the People Stretch team have helped 65+ companies grow over $1B in shareholder value over the last five years.
Finding rapid growth from OKRs isn't easy. What you need is an advanced framework where you learn how to:
This is a capped attendance workshop with other executives trying to drive growth via strategic alignment
Objectives and key results (OKRs) is a goal setting framework used by growth-oriented organizations to define measurable goals and track their outcomes. Organizations like Google and Intel have used OKRs for years to help them achieve and maintain market dominance.
OKRs provide individuals, teams, and organizations with a holistic view of the mission and vision, while encouraging communication around shared objectives. In a nutshell, a properly planned, implemented, and tracked implementation of OKRs applies strategy to day-to-day tactics.
Frameworks like OKRs are useful – but to be a game changer, an OKR program requires a specific, actionable layer of tactics that help create the most impact on strategic objectives.  Visit our OKR Knowledge Center for our executive briefs, video overviews, and webinar replays.
Our Clients are in Growth Mode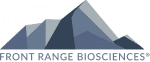 Live Workshop on July 12, 2023
3PM Eastern / 12PM Pacific  
Supercharge Your 2023 Strategic Planning
You learned about the value of OKRs for revenue growth and collaboration at our webinars. Now, roll-up your sleeves with us on a live OKR Workshop.
In the past five years, we're proud to say we've helped 65+ organizations with OKR implementations to a total of $557M+ in new business value.
What does that success mean for you, though?
Finding rapid growth from OKRs is not easy, though. What you need is an advanced framework where you learn how to:
Conceptualize Objectives and Set Key Results (OKRs)

Draft OKRs that drive alignment across the leadership team and down to the front line

Finalize OKRs as a team and improve cross functional performance

Get the right buy-ins horizontally and downward in the organization

Conduct high value team meetings and 1-on-1s

Deal with any challenges or pushback of raising the rigor around goal setting
We're offering a 90-minute session, moderated by CEO Alex Bartholomaus, where we'll address all the above buckets. This is a limited session (capped attendance) with other executives trying to drive growth via strategic alignment.
You'll get:
Best practices around setting goals on a quarterly basis at the top level and breaking it down 1 or 2 levels

Breakout sessions to practice what you learned on the spot to ensure you are getting the nuances of quarterly goal setting with OKRs.

Feedback on the objectives written and key results set.

Coaching on how to get buy in from your leadership team and the rest of management to drive better results.
We do offer an OKR Basics Course, but this ** advanced and limited attendance ** webinar opportunity is for those who want to understand the foundations, cadence, and amazing growth opportunities of OKRs done right – and thus setting up for growth quickly.
Alex Bartholomaus, CEO, People Stretch Solutions


Alex P. Bartholomaus is President and CEO of People Stretch Solutions, a Washington DC based management consulting firm specializing in revenue growth consulting and scaling organizations. Over the last half-decade, Alex has helped over 65 companies implement successful OKRs, to the tune of half a billion+ in added shareholders value.

He is a published author and professional speaker on the topic of OKRs, Sales Effectiveness, Elite Business Performance and Emotional Intelligence. Alex specializes in helping CEO's understand why or why not their people are performing and how to nurture elite executive performances. He accomplishes this with the help of innovative online assessments and a methodology that draws on psychology, behavior and emotional intelligence.